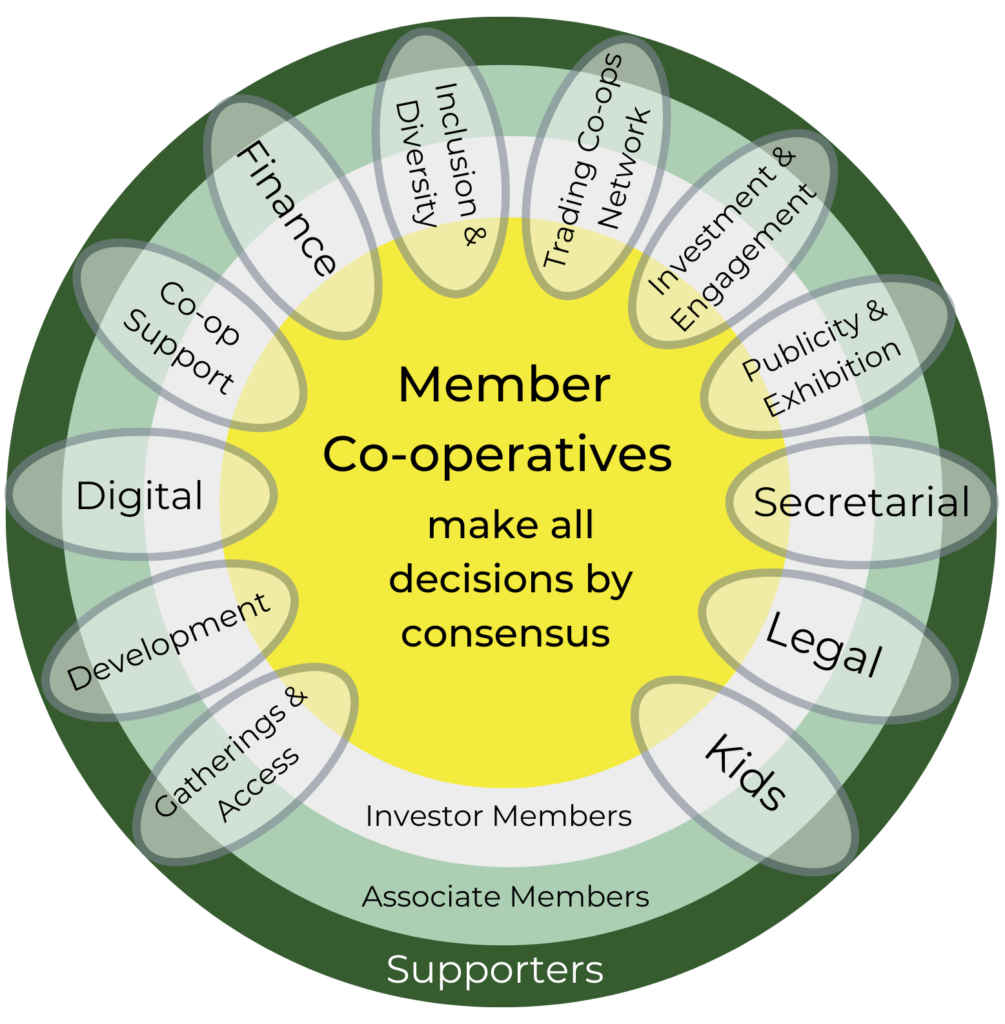 Membership
Radical Routes is a National Secondary Co-operative, governed by general meetings. Our members are:
Co-ops who primarily benefits and contribute to the organisation
Investors who support our ethical loan fund
Radical Routes is also a network of Associates and Supporters who provide financial support via yearly subscriptions and can get involved in our social change activities.
Working Groups
Radical Routes' activities take place in Working Groups. Member co-ops and their members join Working Groups to participate in Radical Routes and as part as their work commitment. Investors, Associates, Supporters or anyone else in the world can (and are very much encouraged to) get involved with our Working Groups. The more people we have the more change we can make…so GET INVOLVED!
Decision-making
We make all our decisions via consensus. Members co-ops each have an equal say and the pool of investor members has a single collective voice. This governance structure ensures that most of the decision-making power remains with the users. Investors can choose to receive a financial return on their investment and can still input on decisions, albeit in a limited way.
Members Co-ops, Investors and Working Groups can submit proposals to change what Radical Routes does (or how it does it). Decisions are made on proposals before our quarterly meetings, and the result announced there. If proposals still have objections, they go to a 'workshop', where member seek to find common ground and make amendments so the proposal can pass in future.