Model sreadsheets for housing co-ops
These are some tools to help you do your financial plan for your co-op. They are maintained and updated regularly, but they may contain bugs and come with guarantee. While all these tools will work fine with Microsoft Excel (.xlsx), we strongly recommend the use of LibreOffice and Open Document formats (.ods, .odt, etc.) to protect users' freedom and fight against the hegemony of proprietary software and big tech. If you need support using any of these spreadsheets or want to learn about co-op finance, get involved with Radical Routes' Finance Working Group.


This is the Radical Routes financial forecasting spreadsheet. It can be used by new or existing co-ops needing to raise finance to buy properties (via mortgage or loan stock) or to budget income and expenditure and assess long terms financial viability. The link below always contains the most up-to-date version.

This helps you work out yearly interest cost on your loan stock and total repayment due at the end of the term.

This helps you work out capital and interest payment on your mortgage loan, on a yearly or monthly basis.
OTHER MODEL DOCUMENTS for housing co-ops

Radical Routes has created this set rules for you to register your co-op (or to update your rules if you are an existing co-op). The specificities of those rules compared to most others is that they have added protections against carpet-bagging / de-mutualisation (to protect co-op assets against falling back into private hands) and they have a section that outlines processes around conflict resolution and gross misconduct. To register with those rules or if you have any questions, contact our sponsoring body Catalyst Collective at: info@catalystcollective.org.

Radical Routes has create a model tenancy agreement specifically for housing co-ops. Using an appropriate tenancy is important to protect both the members and the co-op. At present, this tenancy should only be used for co-ops in shared houses. If you have any questions, contact Radical Routes Legal Working Group at: rrlegal@lists.aktivix.org.

This is a template for doing your housing co-ops bookkeeping using Gnucash, a Free Software for accounting. You need to first download and install Gnucash on your computer to use this template. The link below also contains guides to learn the basic of accounting and how to use the software.
Free GUIDES (PDF Downloads)
These are some ebook PDF downloads for Radical Routes publications which you may find helpful! Just print them out and staple them together. If you need these printed in larger quantities (e.g. for an event), please contact publicity@radicalroutes.org.uk. Please be aware that some of these are quite old and may be out of date – the best way to get informed is to get involved with Radical Routes.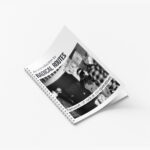 A short (16 page, A5) booklet introducing Radical Routes. Topics covered include Aims and principles; How Radical Routes works; How to join; How we raise and then lend money to our Members; Other services we can offer to members
How To Set Up A Housing Co-Op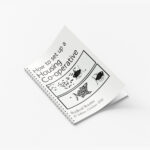 We believe that everyone should be in control of their own housing, not at the whim of their landlord. Co-ops also provide secure homes, so that your housing is not dependent on your financial security.
How To Set Up A Workers Co-Op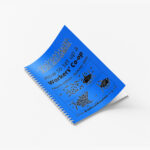 Choosing legal structures, registration with companies house, market research, business plans, democratic decision making, legal requirements & responsibilities, finances and a few bits on running the thing once you've set it up. It includes model company articles of association, which can be downloaded in an editable form from Seeds for Change.
How to Setup a Social Centre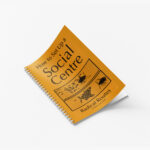 92 A4 pages of legal structures, business planning, property maintenance, licencing, policies, housing legislation, running a bar, etc.
Work Out Your Ecological Footprint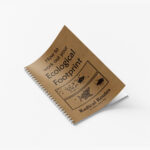 Eco-footprinting is an accounting system to measure and compare our resource use. An essential tool for an environmental audit.
Radical Routes Member Directory